Celebrity Cornhole Challenge –
Beat John Offerdahl's Score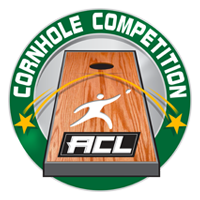 Think you are a Cornhole All Pro ? Well here is your opportunity to test your skills against John Offerdahl and try to beat his ACL 8-Bag Challenge score.
Event attendees can buy raffle tickets (1 for $10 or 3 for $20) for one (1) entry into the Celebrity Cornhole Challenge, a chance to win great prizes and opportunity to earn additional raffle tickets by beating John Offerdahl's established score. Beat the score and get an additional raffle ticket. Raffle prizes include tickets to this year's Orange Bowl for the top score and many other prizes like Restaurant Partner gift certificates and Autographed Sports Memorabilia will be drawn at random.
How to play the ACL 8-Bag Challenge
Social Sit N Go's
Social blind draw tournaments will be happening all day long for cash. These single elimination cornhole tournaments draw teams at random and pay out 50% of the entry fee money in cash. The other 50% goes to Offerdahl's Hand-Off Foundation. Each tournament is 16 players / 8 teams and will take less than an hour to play if you make it all the way to the championship game. $10 entry fee per player. $50 paid out to first place team and $30 paid out to the second place team. These tournaments will be available Saturday and Sunday.